Nomination Bracelet Composable Glam fitness code 239101 32 – Gioielleria Rizzo halotestin side effects sport and fitness in latina and surroundings – mentelocale.it
What We Do
We specialize in photo-realistic Architectural Renderings, Video Animations, Virtual Tours, BIM services and architectural designs. With decades of combined experience in the industry, our team of expert architects, designers, drafters and project managers work seamlessly to showcase any design in any media. Our clients include architects, commercial and residential developers, builders, designers as well as real estate and marketing professionals.
Marketing materials made by Xpress Rendering will help potential buyers, investors, and planning departments visualize your completed designs with accurate, breathtaking and profitable results.

How we do it
Our dedicated project manager will work with you to study your project until we understand all your needs down to the last detail. We'll ensure that you'll be proud to use our digital renderings to represent your work and distinguish yourself from your competitors.
We firmly believe that our client's success is our success, and we're committed to achieving 100% customer satisfaction. We strive to be a positive influence on every client, growing your business as we grow ours.
Send us your project details and we'll get back to you with a free quote within one business day. We accept projects in any file format, including architectural blueprints, floor plans, CAD, REVIT, PDF, JPEG and even hand-drawn sketches. Once project requirements and deadlines have been agreed upon, we provide you with a comprehensive project proposal.
We pride ourselves on efficient communication during every phase of the project lifecycle. Clients can make any adjustments or revisions that they desire, before giving their approval to move on to the next phase. This way we ensure we've met every client's unique needs. Our process guarantees a final product of the highest-quality, both cost-effective and time-efficient.

We have used Xpress Rendering for several of our latest projects. Paola is great to work with. She responds quickly to any questions. We can also be quite picky and she is very patient with us.
The Xpress Team is unbelievably meticulous, expedient and professional. The Team also possesses an amazing to ability envision your project with the bare minimals supplied. Very happy cutomer to say the least.
We have used Xpress Rendering for several proposed Mixed Use and Senior Living communities. Every time we have been impressed with the service, quality and pricing. Whenever we have a new planned development that needs professional renderings, we will always want to first contact Paola.
We have used Xpress rendering for several of our 3d renderings, as well as video productions and have been very pleased. We definitely can recommend this company.
We've been using Xpress Renderings for a couple of years now. Their work is very good, creative and delivered promptly. Would recommend Xpress Rendering to anyone looking for good artistic and professional services.
Paola has been a pleasure to work with and is very responsive to our questions and concerns. I highly recommend their services.
Very helpful and professional. I still draft by hand and needed some time saving help translating my designs for 6 homes into SketchUp models. Xpress agreed to work from hand drawings and with only minor correction produced the basic models for me quickly. I then finished them in the colors and materials I wanted. They were very reasonably priced and easy to pay using a bank in the US. Note that they are not familiar with US roof pitches, so specify clearly. Otherwise no problems.
Great service and turn around time. 2nd time returning to them for rendering services. Pushed through to get our team a revision on a late Friday afternoon. Highly recommended.
"They are awesome, really. I can't say enough about how well they tailored to my needs. My team has been using other kind of 3D renderings with varying degrees of satisfaction, but this beats out those. Thanks for a great job!"
"My favorite thing about Xpress Rendering is the ease to get my ideas and also the ability to customize the 3D image using their 3D software."
I Highly recommend Xpress Rendering to any builder who wants fast, top quality renders for their projects. My clients were delighted when I presented the 3D renders that the Xpress team had tailored to my technical specifications.
I would like to recommend Xpress Rendering to every designer . Prices are really competitive and the customer service is very reactive and friendly!
Since I started to outsource my 3d renderings with you I had more time for my investors, increasing my productivity and boosting my sales. Corrections are taken care really fast and with attention the the smallest detail, thanks to Pao.
I recommend XR, Quality, sort of quick and fast and affordable.
Mission
To create photorealistic 3D architectural renderings that consistently exceed expectations, optimizing both our clients' and our artists' business potential, while working together to make a positive impact in the global marketplace
Vision
We aim to establish Xpress Rendering as a leading global provider of the most compelling and innovative architectural 3D solutions, visualizing any project at any scale in half the time.
Values
Inspirational: We breathe life into our clients' ideas, visualizing their concepts with the most compelling 3D solutions.
Connected: We build positive, long-lasting and mutually beneficial connections with both our artists and our clients, through results-oriented collaboration, constructive feedback and compassion.
Accountable: Operating with the utmost level of integrity and respect, our team is dedicated to prioritizing our clients' needs and staying ahead of the continually evolving technological advances of our industry.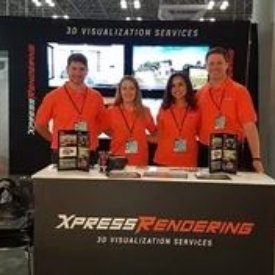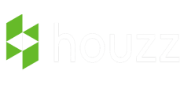 Subscribe to the Xpress Newsletter
Not valid with any other discount.
Work Hard, Live Well: The Remote Work-Life Balance at XpressRendering
Embracing the Remote Revolution: Transition to Virtual Workspaces After 2 years of total confinement due to the pandemic generated by the COVID-19 virus, we had to delve deeper into different technologies and digital tools to be able to continue our work remotely. Today, remote work has gained a very important place in our working lives, opening the doors to a new era of possibilities without geographical limits.  In this [...]
Top 6 Architectural Rendering Software
Architectural rendering software are computer programs that serve as digital tools for performing 3D rendering. They facilitate the visualization of architectural projects. They are used by interior designers, architects, realtors, builders and developers- even by professionals in the film industry and digital artists. These computer programs are complemented by different software to speed up the rendering of photorealistic digital images. They use standard formats for file storage, so they [...]
Advantages of using 3D architectural rendering in the project design process
3D rendering acts as a digital graphic tool that allows the designer to show a prospective design to their clients. It permits the designer to visualize the project from various perspectives, revealing different angles, spaces and even highlighting design details that may need to be more carefully distinguished. Typically, 3D architectural renderings of forthcoming construction projects are exhibited to potential clients and buyers for sales and marketing purposes. However, [...]
What is architectural rendering and how can it benefit your business?
3D architectural rendering services give your projects that WOW factor. 3D architectural renders, also known as 3D renderings, are three-dimensional images that use components of architecture and illustration to create photorealistic views of how a finished project will look. The goal of 3D rendering is to visually communicate design ideas before construction begins. Existing 3D renderings can also be changed or adapted in order to market to different segments of [...]
United States
Business Hours